Today's students are more environmentally conscious than ever before. After all of the world-wide heatwaves this past summer, it is our role as educators to foster their innate sense of duty to our planet and their future. Travel is a great way to inspire your students to become responsible global citizens. Here are a few tips from Prométour on how to incorporate a green agenda into your next student trip.
Offset your Carbon Footprint
Prométour has been partnered up with Taking Root since 2013, a carbon offsetting non-profit organization that creates economically viable reforestation projects in Nicaragua. Their mission is to mitigate climate change, restore ecosystems, and improve the livelihoods of the locals they work with. Kahlil Baker, the executive director of Taking Root, started this project after a school trip to Nicaragua. Learn more about Taking Root here, and read our interview with Kahlil, here.
Reduce, Reuse, Recycle
Encourage students to use re-usable toiletry and water bottles throughout the trip and beyond. It is also important for them to pack light in order to reduce fuel when traveling, and to recycle packaging from products they may have bought for the trip. They can also let hotel staff know that they wish to reuse their towels.
Use BMW – Bus Metro Walk
At Prométour we like it when students can experience countries like the locals do, which means making use of public transportation and walking. Along with getting to better experience the culture of the place they're visiting, they'll also be reducing their carbon footprint. It's a win-win.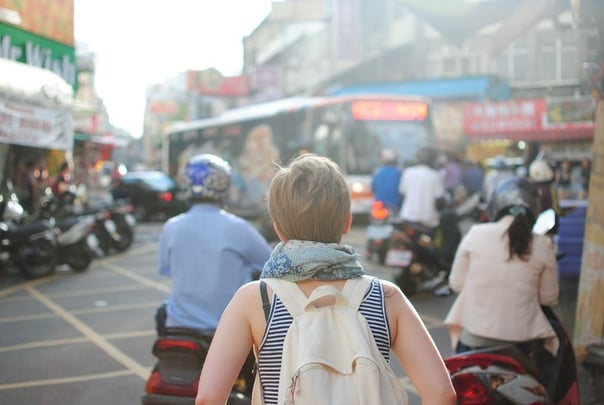 Be Respectful
This might go without saying, but it is important to let students know that the opportunity to travel is also a great responsibility. Small things like politeness, patience, an open mind, learning phrases in the local language, and treating flora and fauna with their due-deference go a long way in fostering good international relationships, which in turn lead to greater experiences.

Incorporate Community Outreach
There are many opportunities to give back to the community your students are visiting, particularly in South American destinations. From toy-making projects in Peru, to planting trees in Costa Rica, ask your Prométour tour consultant about how to get students more involved on their travels. You can read more about what a rewarding Prométour community outreach program is like from the perspective of a student, here.