Napa Valley's international reputation is held in the hands of some 500 wineries that fill the area. Its celebration of wine culture has allowed Napa to retain the highest Michelin Rating per capita of any wine region in the world with an astounding 11 stars. While Napa Valley's wine and vineyard identity is undeniable, its array of gastronomical experiences is what makes it one of the most versatile foodie stops!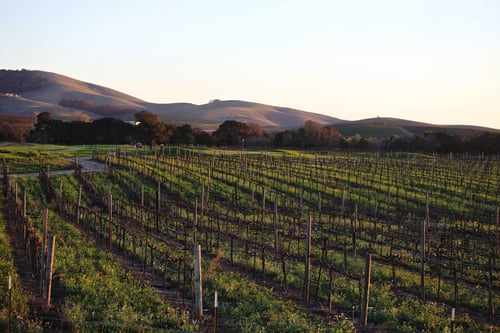 Napa Valley boasts 11 Michelin stars per capita, making it the highest rated wine region in the world!
Sattui Winery
Before we explore Napa's different foodie offerings, it would be a disservice not to recommend the perfect winery for you to visit: V. Sattui Winery. Located on the Wine Strip in St. Helena, V. Stattui firmly believes in the "vine to cork" methodology and has vineyards in Napa, Sonoma County and more. V. Sattui specializes in small-batch wines for a variety of pallets. You can enjoy a personalized wine tasting tour, sampling some of their 60 different wines from Riesling to Chardonnay. The grounds are family friendly and serve as the perfect picnic spot. The estate's classic Italian influence will make it the perfect backdrop for your next Instagram post!
Sattui has committed themselves to the "vine to cork" methodology, which leads to the production of delightful wines.
Oxbow Market
Oxbow Public Market is Napa Valley's gastronomical hub. Powered by local businesses with a commitment to organic food, Oxbow successfully brings together food, wine, and craft beer in one central space. The market itself is about 40 000 square feet and runs alongside the Napa River. Oxbow has a little something for everyone; we'd recommend selecting your own steak at Five Dot Ranch & Cookhouse, tasting the charcuterie at The Fatted Calf or grabbing a cappuccino at the Coffee Ritual. Do not miss an opportunity to visit this market, exploring Oxbow is an inherently Californian experience.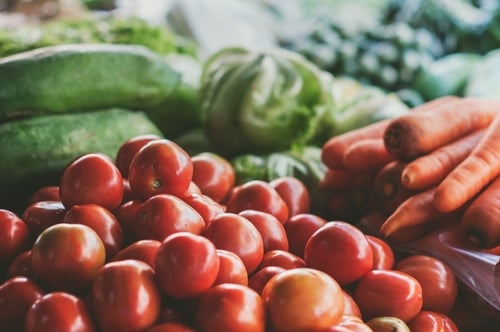 The food found in Oxbow Market is local and organic!
Gott's
While Gott's is technically part of the Oxbow Market, it definitely deserves its own section here! Gott's classic charm with a modern edge makes it one of the most iconic roadside stops. All the ingredients are fresh and of course, locally sourced. The foundation of the menu is quintessentially American with burgers, hot dogs, and milkshakes. Beyond that you can find absolutely delicious international influences with menu items like Vietnamese chicken salad, chicken schnitzel sandwich and avocado tacos. Best drink to accompany your high-end fast food? Local wine and craft beer!
Food and Wine Center
Top off your foodie experience with the perfect cooking class! We recommend visiting the Food & Wine Center at Vista Collina Resort. This resort is well equipped to cater to all of your culinary needs including their farm to table restaurant called Olive & Hay, Executive Chef Vincent Lesage's expertly curated Fivetown Grocery shop and nine tasting rooms. Of course, you'll want to attend one of their cooking classes and demonstrations. Classes are open to all cooks and bakers regardless of their level of experience. Work towards new skills or master what you already know with courses designed by Chef Vincent Lesage himself. Step into their state-of-the-art kitchen and take your cooking to new heights!