Quebec is a hotbed for musical talent, spanning a diverse range of genres which run the gamut from indie, electronica, world beats, and rock, to classical, hip hop, folk, jazz, and blues. In fact, the province is home to so many legendary poets, singers, and musicians, that whipping up a short list of songs seems criminal.
After much deliberation, we've decided that in order to make our lives easier, we would narrow down our picks and stick to only songs featuring French lyrics (sorry but no Leonard Cohen).
At the bottom of this article is a playlist featuring fourteen tracks that we recommend to students who may have an interest in the Quebec music scene. Enjoy!
***
Ginette Reno – "Un peu plus haut, un peu plus loin"
When people often think of popular French singers from Quebec, Céline Dion is usually the first artist that comes to mind but not many people outside of Quebec have heard of Ginette Reno, who in my opinion, has the best vocals of any French artist from the Belle Province. Reno was Céline before there was a Céline Dion and not even Céline can match her vocal range. She's so good that after Reno's 1977 recital at the PDA, Pierre Beaulieu wrote: "What a Colossus of the stage, what a magnificent performer, what a voice, what soul, what warmth she radiates... Ginette Reno is music pure and simple, music with no nationality, no boundaries, ageless, beyond time. Ginette Reno is the soul of music, a succession of notes that she rethinks, reworks, to which she gives new life and finally delivers to us through her own view of things, her warmth, her voice, and her incredible talent."
Watch her famous performance with Céline Dion on the Plains of Abraham during Québec's national holiday, Saint-Jean-Baptiste in our playlist below.
-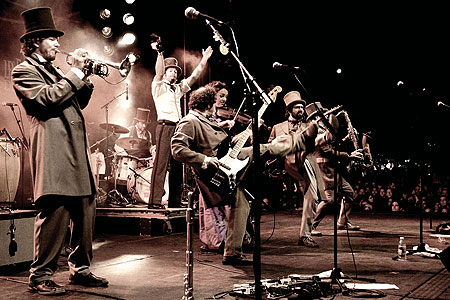 Mes Aïeux – "Dégénération"
When someone asks for a recommendation of traditional Québécois music, I often like to start by recommending the musical ensemble Mes Aïeux. Although a leader of the Quebec "neo-traditional" scene, the band is best described as "pop with folk inspiration," and often their music evokes stories and legends from French Canadian folklore. Mes Aïeux was formed in Montréal in 1996 after the referendum failure and is made up of Stéphane Archambault (vocals), Marie-Hélène Fortin (vocals, violin, tambourine), Éric Desranleau (vocals, guitar, bass, flute, drums), Frédéric Giroux (vocals, guitar, bass, harmonica), Marc-André Paquet (drums, percussion, bass, vocals), Benoît Archambault (vocals, keyboard, trumpet, guitar) and Luc Lemire (saxophone, percussion, vocals). Of all their hits, the song I recommend most is "Dégénération."
Watch their famous performance on the Plains of Abraham during Québec's national holiday, Saint-Jean-Baptiste here, or watch the video below which features the lyrics to the song.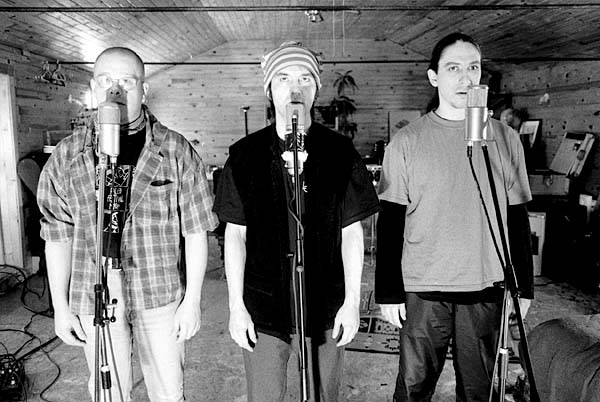 Les Colocs – "La Rue Principale paroles" and "Tassé vous de d'la"
Founded in 1990 and fronted by Dédé Fortin, Les Colocs became famous for their festive music infused with brass sounds, swing, country, blues and African tunes. Their most famous song is without a doubt, "La Rue Principale paroles" and is often cited as one of the ten best songs produced by a French Canadian act. However, my favorite track from the band is hands down, "Tassé vous de d'la," so I've embedded both videos below.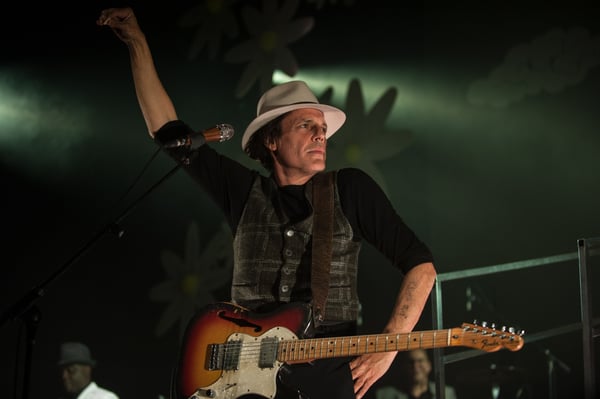 Jean Leloup – "1990"
Québécois rock provocateur Jean Leclerc (better known as Jean Leloup) earned comparisons to Lou Reed for his eccentric alter ego, seedy imagery, provocative lyrics and aloof vocals. His hit single "1990" became a huge hit outside of Quebec and it might be my favorite track featured in this list. Born in Sainte-Foy, Quebec, Leclerc grew up in Togo and Algeria, where he was influenced by traditional African rhythms and his talent and unique sound made him a hit with young francophones in the 1990s.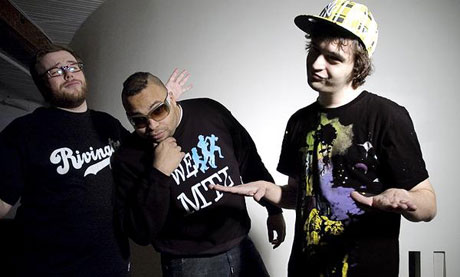 Omnikrom – "Danse la Poutine" (feat TTC)
This next pick might raise a few eyebrows but hear me out. Quebec is famous for its poutine, a national dish consisting of French fries and cheese curds topped with a delicious gravy, but Quebec is also known for it's French Hip Hop and electronic music scene so chances are, your students might enjoy this tune from Omnikron the electro group composed of two MCs, Jeanbart and Linso Gabbo, and their producer Figure8. Back in 2008, Omnikron released a song titled "Danse la Poutine" to honor their favorite Quebec dish.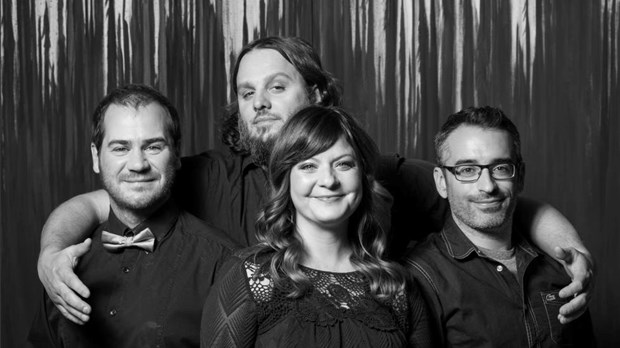 Les Cowboys Fringants - "Le Gars d'la Compagnie des Cowboys Fringants"
Steeped in traditional Quebec folk, Les Cowboys Fringants built a reputation thanks to their explosive live performances and politically charged lyrics that often deal with themes of Quebec history, Quebec independence, environmentalism, and poverty, as well as the denouncing of consumerism. Les Cowboys represent an important part of modern Québécois music and are part of the néo-trad movement that appeared in Quebec around the turn of the 21st century garnering them a huge underground cult following worldwide.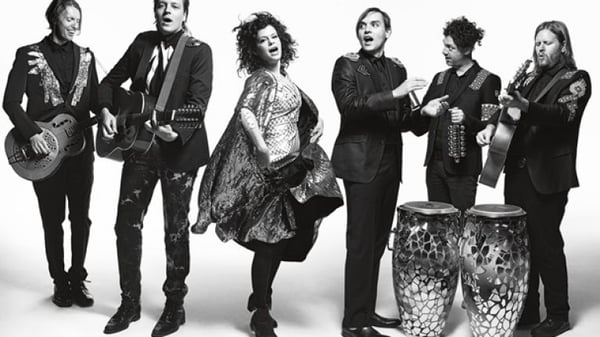 Arcade Fire - "Reflector" and "Haiti"
Originally comprised of Régine Chassagne, Richard Parry, Tim Kingsbury, and brothers William and Win Butler, Arcade Fire formed during the summer of 2003 here in Montreal, and while not all the band members originate from Montreal, we've decided to include them since every single one of their albums has been recorded in Quebec and often their songs mix in French lyrics. The band's sound — a mix of slashed strings, bossa nova, punk, French chanson, blaring brass, pounded percussion, and classically tinged pop music earned them a fiercely loyal fan base in the 2000s, as well as praise from the likes of U2, Bruce Springsteen, and David Bowie, to name a few. Ever since, Arcade Fire has become one of the most popular bands in the world and have earned a reputation for arranging some of the best concerts you will ever attend. If you really want to grab your students attention, I highly recommend any one of their songs, but if you are looking for something specifically with a French twist, you might want to start with "Reflector" or "Haiti".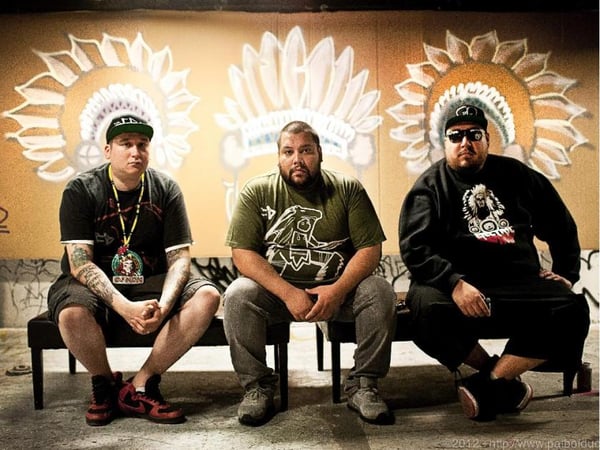 A Tribe Called Red - "Electric Pow Wow Drum"
If your taking your students on a cultural tour of Quebec and have any interest in exploring the culture of First Nations people, you might want to introduce them to A Tribe Called Red, the acclaimed Canadian electronic music group who have been making a huge impact on the global electronic scene. The DJ collective is known for their genre-bending mix of hip-hop, reggae, dubstep with elements of First Nations music, particularly vocal chanting and drumming. Their music is best described as "powwow-step", a style of contemporary powwow music for urban First Nations in the dance club scene.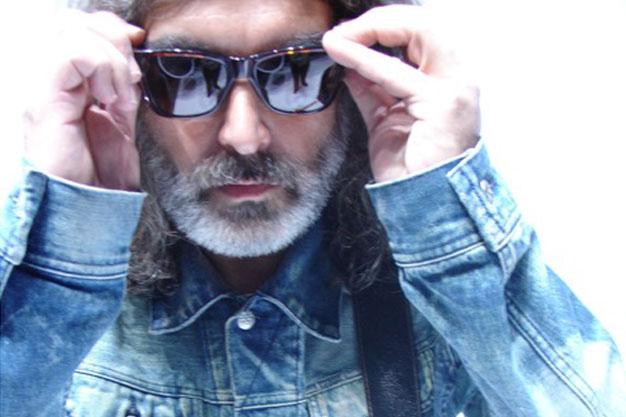 Michel Pagliaro -''J'entends Frapper''
If you're in search of rock music, you might have an interest in Michel Pagliaro a.k.a. Canada's rock 'n' roll mystery man. A guitar player from the age of 11, the Montreal-native joined his first band, Les Stringmen, when he was age 15 but it wasn't until 1966 that he blew up in the Quebec music scene when he formed Les Chancelliers and released his hit song "Le P'tit Poppy". To some music fans, especially those who grew up listening to the radio in the 70s, Pagliaro is considered the king of pop-rock melodies, and his song "Je'entends frapper" became the biggest-selling hit in Quebec history.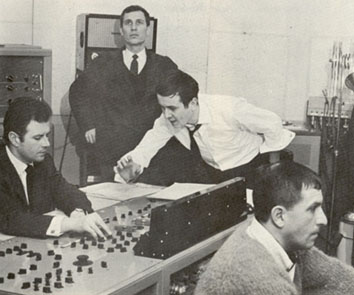 Raoul Roy – "C'est Dans le Mois de Mai"
Not many people have heard of Raoul Roy. The Folklorist, collector, and singer from St-Fabien-sur-Mer recorded five albums and well over 700 folksongs or variants over the years which has been collected on tape and deposited in the Archives de folklore of Laval University. Unfortunately, his music is hard to come by on the internet but I did find a video for "C'est Dans le Mois de Mai", a fine example of how great lyrics and Roy's sweet vocals.
l'Alouette
I can't end this list without mentioning "Alouette!", the most popular Canadian folksong of all time. It has become a symbol of French Canada for the world, an unofficial national song immediately recognizable from the first few measures of its lively chorus. There's a misconception that the song originated from France but in fact, the first written version, "Alouetté," appeared in A Pocket Song Book for the use of students and graduates of McGill College (Montreal 1879). Composers in both Canada and France have made use of the song throughout the years but I've gone ahead and embedded a video from The Delta Rhythm Boys which puts a little acapella twist on the popular tune.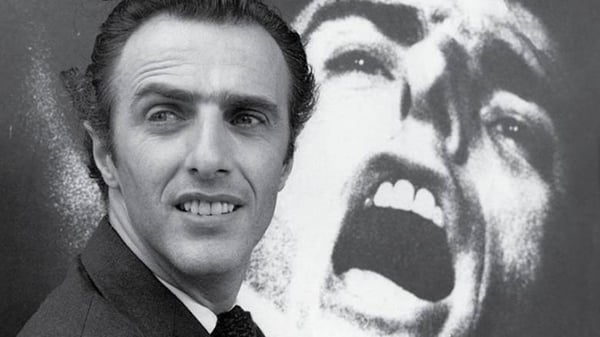 Gilles Vigneault - "Mon Pays"
Last but not least, I couldn't end without mentioning one of the most popular Quebec ballads ever recorded. When Canadian French-speaking poet, publisher and singer-songwriter Gilles Vigneault released his song "Mon pays", his life would never be the same. The song became a rallying anthem for Quebec nationalism after a 1965 performance by Monique Leyrac, and established a tradition of Quebec artists supporting Quebec's independence movement. He has since become a legend in the Quebec music scene winning several awards and honours and was named to the SOCAN Hall of Fame in 2005 and to the Canadian Songwriters Hall of Fame the following year.