Reconnecting with First Nations roots is not only important but spiritual and eye-opening. Eager to share their culture and experiences with travelers; we spoke with Jason Picard from Wendake, the only Huron-Wendat community in Canada.
Close to Québec City, making it a great mix to add into your next visit; we asked Jason to talk about Wendake and all the great things they offer for people of all ages; especially students and teachers like yourself!
1) Who and what is Wendake?
Wendake is the only Huron-Wendat community in Canada. Located near Québec City, you will receive a very sincere welcome that reflects the traditions of the Huron-Wendat in its current circumstances. You will find a First Nation that is proud of its culture and invite you to experience it with them. A stay in Wendake will leave you with unforgettable memories!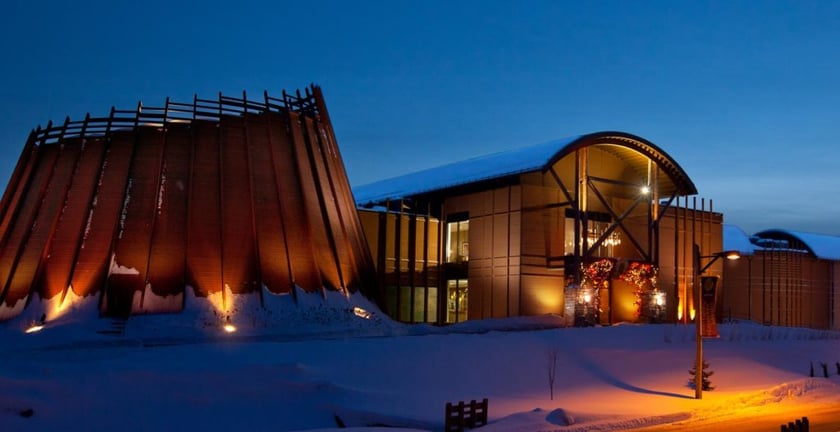 2) Why is Wendake so important? What has been achieved since it first opened?
In 2008, Wendake installed outstanding facilities in order to offer its visitors the legendary welcome of the Huron- Wendat people. Our Nation offers different, yet authentic housing possibilities, from a 4-star boutique-hotel to B&Bs and you can even experience a night in a traditional longhouse. Come try the different culinary experiences in one of our Wendat restaurants; discover the gastronomy of the Northern territories, the bistro cuisine filled with flavors of the First Nations, the traditional food or authentic snacks. Visit the many aboriginal arts and crafts' shops and discover the hidden jewels made in Wendake!
Let yourself be mesmerized by one of our cultural activities and try our Myths and Legends, make your own traditional handicraft with the community elders or tour our beautiful museum. Let yourself be enthralled by the murmur of the Akiawenrahk' River, breathe in the pure air of a living territory, admire the majestic Kabir Kouba waterfall, taste the fruits of the boreal forest. In short, come and experience Wendake. We are looking forward to welcoming you!
3) Why should people experience Wendake?
Wendake has built their tourism offer in a way to fulfill the needs of all types of travelers. Students, seniors, couples, and families will find a leisure way to learn about the aboriginal culture. Personally, I think a must do is the myth and legends at the longhouse. « In the longhouse, next to the fire, listen to a disguised storyteller telling pre-European contact myths and legends of the Nation. »
4) What can students learn from visiting Wendake? What are the learning experiences at Wendake?
The learning opportunities offered at the Huron Wendat Museum are abundant. Our animation team has built many hands-on activities in order to give the feeling of being part of the Wendat culture and not only a spectator. Depending on the grade of the students and the purpose of the trip, our employees will propose a workshop that will fit with what the teachers are looking for.
5) What are your goals and plans for the future of Wendake? What do you hope for?
With the Nation investing a lot into our tourism to give an authentic experience to every visitor; our goal is for Wendake to become a must-do activity and must-see attraction for all Québec travelers. Also, our visitors will quickly realize that Wendake is not only an excursion for visitors to Québec but a destination on its own.