The highlight of my trip was our visit to the Musée national des beaux-arts du Québec (MNBAQ), an art museum located in Québec City. At the museum, a tour guide showed us the work of four artists native to Quebec. The art was beautiful, and I loved getting the chance to witness and appreciate the distinct styles of four Quebecois artists.

Another part of the trip that I enjoyed was walking around and shopping in the Quartier Petit Champlain. Located in Old Quebec, the cobblestone streets and little shops in the Quartier Petit Champlain made me feel like I was in Europe. Grace and I were able to stop for a lattes and macarons in a little cafe, and it was a lot of fun to be able to use our French out in the real world--even just to say a quick "merci" or "excusez-moi".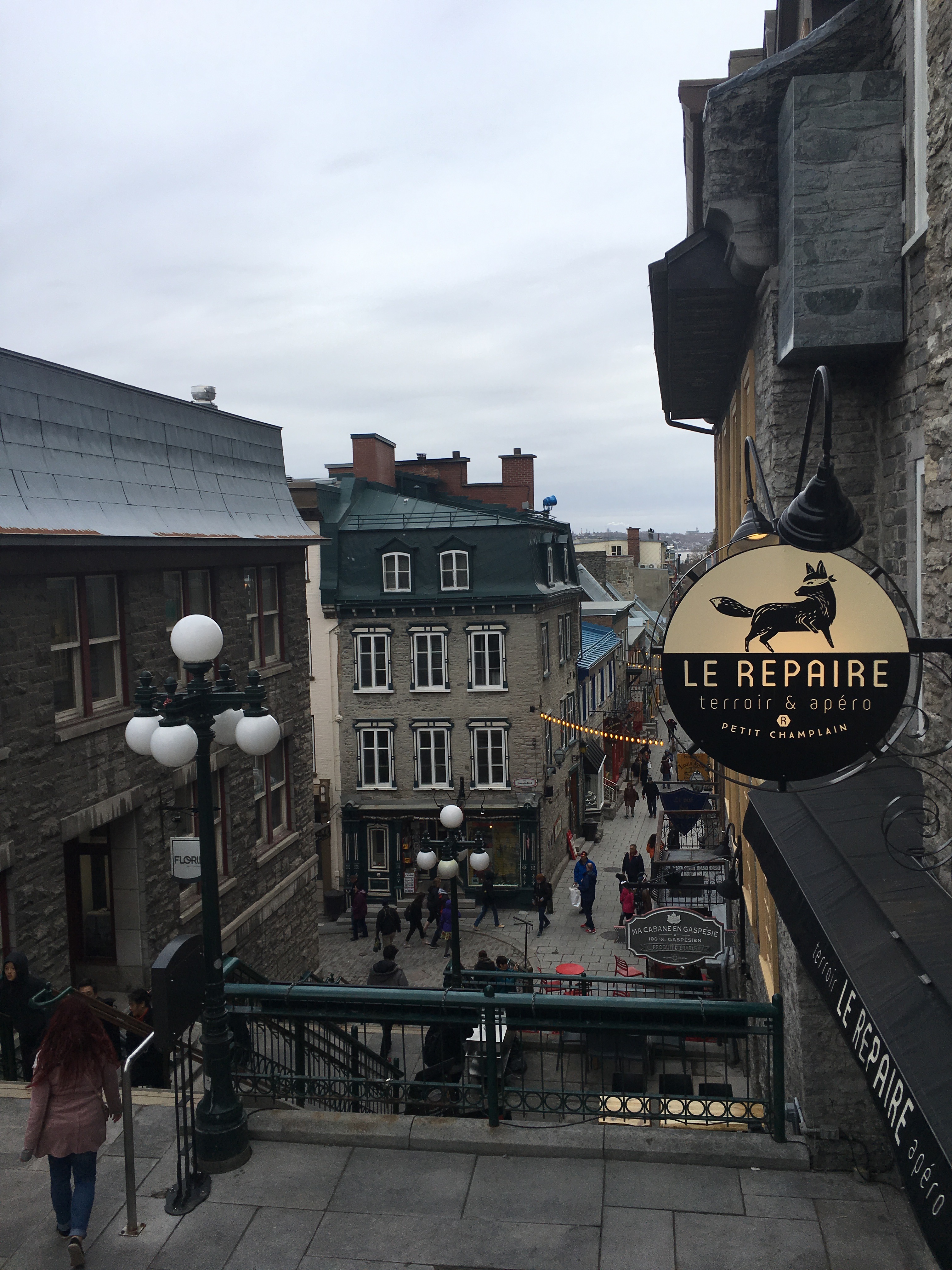 View from the top. Quartier Petit Champlain, Qc
I think it's important for IHA - Immaculate Heart Academy - to offer experiences like this to students to give them the opportunity to learn about other countries and immerse themselves in a different culture. Even though we only spent four days in Quebec, I learned so much about the history, culture, and people of Quebec that I never knew before.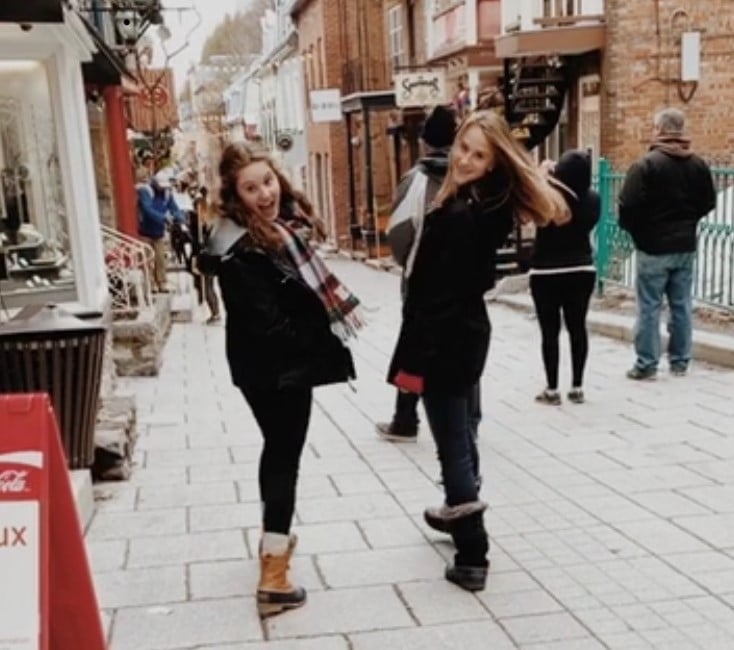 Ava and Grace - IHA students at Quartier Petit Champlain, Qc
Staying with a host family gave me a first hand experience of what day to day life in Quebec is like, and talking to the 16 year old daughter, Lauren, in our host family allowed me to compare my own life with that of a another teen girl from another country.
Overall, I had a wonderful time in Quebec and am so grateful that IHA gave me the chance to go on this trip!
Thank you
Ava