Long cited as one of France's best places to live, Nantes is known for its art de vivre and has been praised for its quality of life and its biodiversity, with 3,366 hectares (8,320 acres) of green space. It's home to one of France's top symphony orchestras along with the dramatic Palais de Justice, and some of the quirkiest art installations you'll ever see. Needless to say, the capital of the western Loire is renowned for being a rich, lively and innovative city – chock-full of delightful discoveries and home to some of the most whimsical and fairy-tale-like places you'll find in France. Below are three places we recommend visiting if you have the chance.
****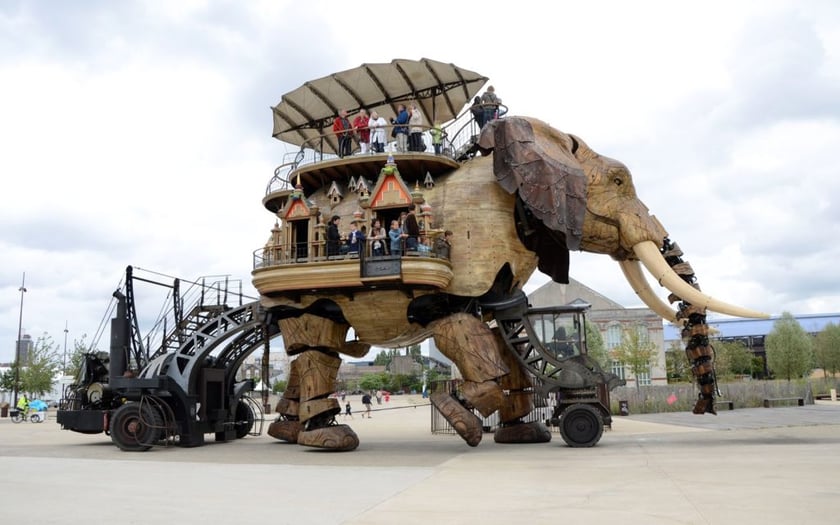 Machines of the Isle of Nantes
If you head over to the west side of the Île de Nantes, you'll find The Machines of the Isle of Nantes (Les Machines de l'île), an artistic, touristic and cultural project inspired by Jules Verne's writings and Leonardo da Vinci's imaginative gizmos. The brainchild of Francois Delarozière and Pierre Orefice, Les Machines de l'île aims to give the city of Nantes an allure of dream and of fantasy. Visitors can discover interactive sculptures like the Great Elephant, which measures 12 meters high and 8 meters wide; is made from 45 tons of wood and steel and can take up to 49 passengers for a 45-minute walk. There's also a gargantuan tree called L'Arbre aux Hérons (The Heron Tree), sculpted from 22 steel walkways and suspended gardens – and let's not forget to mention The Carrousel des Mondes Marins, a gigantic carousel with moving marine creatures. Part workshop, part spectacle, and part amusement park, the Machines de l'Ile Nantes is not to be missed!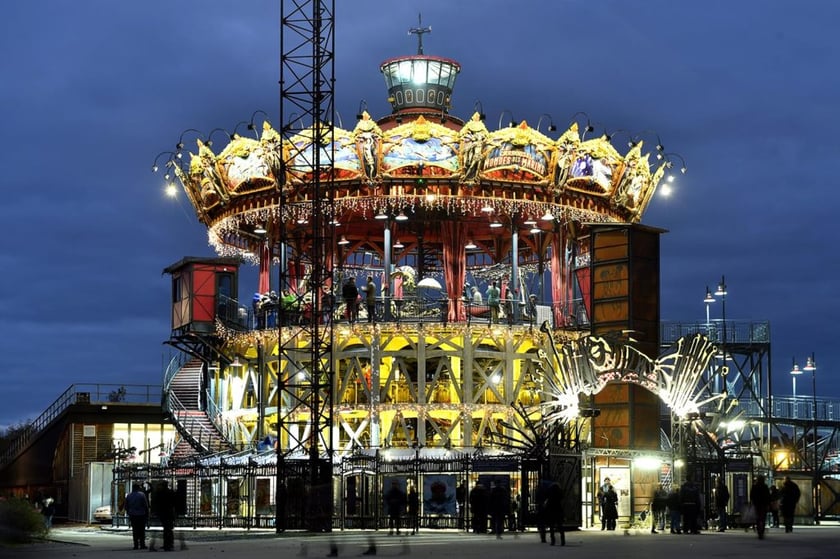 Jardin des Plantes
Founded in 1635, Jardin des Plantes is no ordinary park: What began as a small herb garden, now includes 10 000 different species from all over the world and covers a total of 28 hectares (about 69 acres). The garden also contains Paris's oldest tree, an acacia (brought back from America in the early 1600s), the Ménagerie zoo and the natural history museum.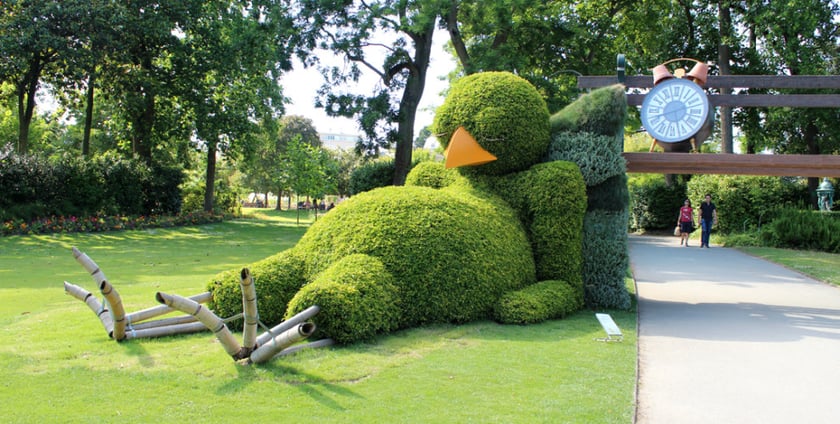 Château des Ducs de Bretagne
The Château des ducs de Bretagne once served as the center of the historical province of Brittany until its separation in 1941. It is located on the right bank of the Loire, which formerly fed its ditches. There are many castles in Europe but there is something truly special about the Château des Ducs de Bretagne. Starting in the 1990s, the town of Nantes undertook a massive programme of restoration and repairs to return the site to its former glory as an emblem of the history of Nantes and Brittany. Following 15 years of works and three years of closure to the public, it was reopened on 9 February 2007 and is now a popular tourist attraction.

Prométour has offices around the world, including one office in Paris, which gives us a true advantage when it comes to organizing educational student tours to France! Being that we call France our second home, you can rest assured knowing that we're the leader when it comes to creating customized educational travel itineraries to this beautiful country!