The largest European country and most visited in the world - The remarkable and incredible France has something for everyone to explore, adore and experience. Home to 35 UNESCO sites, fresh foods, and rich dishes; with incredible green spaces, blue coastlines, happening cities and quaint towns...Visiting France is never a bad idea.
We wanted to share with you our favorite parts of France which can oftentimes be overlooked for the more famously well-known regions. See why we call this beautiful country our second home with this list of The Best Hidden Gems of France with Prométour.

Mont Saint-Michel, Normandy
With over 3 million visitors flocking to this UNESCO site every year, Mont Saint-Michel is an absolute can't-miss when visiting Normandy. The island currently holds a population of 44 and continues to stand strong with its strategic fortifications that worked for different purposes throughout history. What was once a monastery, it was Louis XI who took advantage of its natural defenses and turned it into a prison.

Les Andelys, Normandy
A protected environment by Zone Natura 2000, Les Andelys region of Normandy offers visitors a glimpse into the past of the Prehistoric and Dark Ages. It's most popular site is the Château Gaillard which once stood as a majestic fortress above the Seine River. Built from 1196 to 1198, it was first called the Castle on the Rock and its purpose was to intimidate enemies who dared approach her. Like many French castles, the Château Gaillard was occupied by Kings who called her home, controlled for military purposes and of course was a monastery at one point. Today, travellers can walk through the castle's ruins and what still stands today.

Marseille
France's oldest city often gets overlooked and just visited as a layover and pit stop before heading further South. However, Marseille has a lot to offer for the young and old alike travellers visiting France. Take in the city's colourful housing, limestone cliff sides and a ride on a ferry to experience it all together.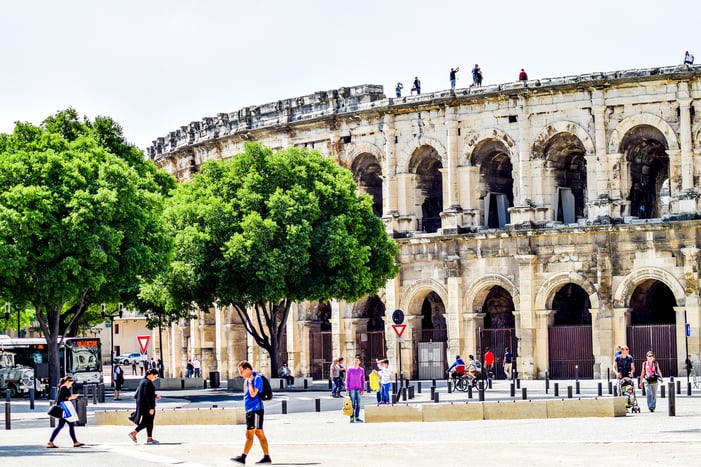 Nîmes
Choosing to land at the Nîmes airport gives travellers the opportunity to explore the Camargue area as well as the historic city of Nîmes. Ruled by the Romans before 28 BC, explore the city's very Roman-esque architecture from amphitheaters, courthouses, and temples. The city of Nîmes is historically and commonly known for its economic industry of textiles, specifically the birth of denim, explaining why we call the fabric denim, de Nîmes, today.

Antibes
Antibes is that old well-kept hidden secret town part of Nice that shouldn't be continuously overlooked for Cannes instead. If you're a Picasso lover, Antibes is for you as the artist spent a majority of his years in this town inspired; and a number of his works reside in the town today at the Picasso Museum.

Monts d'Arrée, Brittany
The spectacular hills of Monts d'Arrée in Brittany offer the most breath-taking views and look out points which can only be fully appreciated while hiking them. Part of the Armorican massif, these hills are a great amazement of nature emerging from the ground and today marks the border between the regions of Cornouaille and Léon.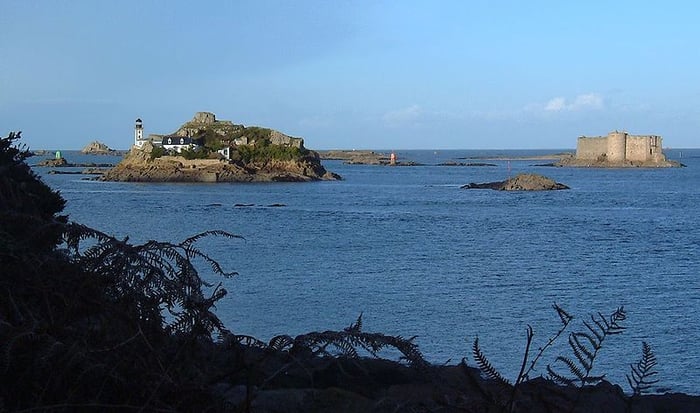 Bay of Morlaix, Brittany
Experience the settlement of the Neolithic people and what they left behind; the Cairn of Barnenez. Classified today as Europe's largest and oldest megalithic mausoleum; it was built in 4500 BC and predates the pyramids in Egypt! It's a stone burial chamber that is a must-see site for ancient history lovers especially those who admire civilization's mysteriousness.