Named one of the seven wonders of the world in 2007, today Machu Picchu receives up to 1 million visitors annually. Some people are eager to take the four-day hike to the Incan ruins, while others opt to use the train. The town of Aguas Calientes which sits below 7,000-foot-high hill-top has been almost completely transformed to accommodate the many tourists it now receives. What are all of these tourists going to see?
Machu Picchu is a mesmerizing archaeological site perfectly integrated into its perch on the high mountain tops. It's a citadel with temples, dwellings, buildings and plazas connected by narrow paths. Constructed without mortar, metal tools, or the wheel, Machu Picchu is considered a marvel of engineering. Exactly what though, was its purpose? What did the Incans build it for? Moreover, why was it eventually abandoned? Yale University lecturer-explorer Hiram Bingham stumbled onto the site in 1911, and modern scholars have been researching and debating its purpose ever since. What better way to teach students about Incan culture and history than letting them in on this over-100-year-old question!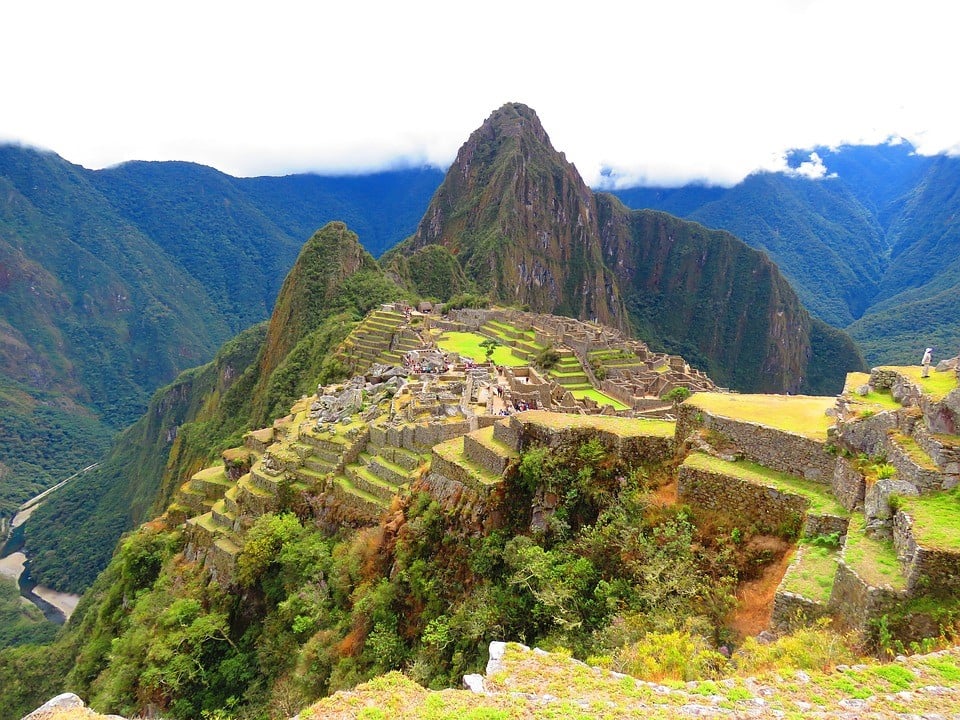 LESSON PLAN: Learn About the Mystery of Machu Picchu
Have students look at pictures of the different sites and areas of Machu Picchu (Inti Watana, The Sun Temple, The Guardhouse, etc;) gallery style in the classroom. In groups, students must come up with theories as to Machu Picchu's purpose, and eventual abandonment. Groups must then present their theories to the class. The group with the best theory wins! Afterwards, students can learn all about modern theories and what scientists believe today in regards to its purpose. This can be done as a history lesson, or presentations and reading materials can be done in the target language.
ACTIVITY:
Content Objective: Students will be able to describe the notable features of Machu Picchu and contribute to the debate of its original purpose and eventual abandonment
Language Objective: Students will present their theories in groups and read texts in the target language
Materials Needed:
Photos of Machu Picchu
Writing material for notes
Texts on modern theories
Steps:
Activate students' background knowledge by asking questions about what they already know of Machu Picchu. Have them get up and observe pictures of the important areas of the site
As a whole group, lead a discussion on the mystery of Machu Picchu as to what its original purpose is, and to its eventual abandonment
Inform students that they will be creating their own theories in groups in order answer the aforementioned questions
Students will then present their theories to the classroom, the most creative and well thought out theory wins!
As a closing activity/assessment, students can then read through scientists' modern theories as to its use, and compare it to their own theories
When traveling with students to Peru, Machu Picchu is a must-see attraction! Ask your Prométour Tour consultant to include it in your upcoming trip to Peru, and download our guide. Did you know? In Peru Prométour can even include things such as Spanish language classes, homestays, and community outreach programs!