When researching a potential travel destination, people often look for certain key words to help them decide if a place if worth visiting.
Many descriptions of travel destinations (including those on our website!) will flaunt a location as being a UNESCO World Heritage site. Sounds fancy, doesn't it? But what, exactly, does this mean?
Let's start by looking at the acronym UNESCO.
Who or What is UNESCO?
UNESCO stands for The United Nations Educational, Scientific and Cultural Organization. Based in Paris, UNESCO is a specialized agency of the United Nations focused on building peace through educational, scientific and cultural initiatives. While the organization sponsors many projects around the world, for our purpose we will be focusing on their World Heritage Project.
What is the World Heritage Project?
As part of its cultural mission, UNESCO adopted an international treaty in 1972 aimed at protecting important cultural and natural sites around the world. In 1976 the organization formed the World Heritage Committee and began selecting sites to be included on the World Heritage List.
To be included on the World Heritage List a site must meet specific criteria established by UNESCO. First, a country must nominate its cultural/natural landmarks to be added to the World Heritage List, initiating a multi-step selection process. Finally, after having passed through several evaluations, the final list of sites is reviewed and voted on by the World Heritage Committee once every year.
Once a landmark has been designated as a UNESCO World Heritage Site it is legally protected by international treaties. What's more, as part of its mission, UNESCO implements specialized protection and preservation plans to help promote and conserve all of its properties.
What are the UNESCO World Heritage Sites?
In general, there are three categories of World Heritage Sites: cultural, natural or mixed (both cultural and natural).
Examples:
Cultural: Taj Mahal, India
Natural: Yosemite National Park, USA
Mixed: Machu Picchu, Peru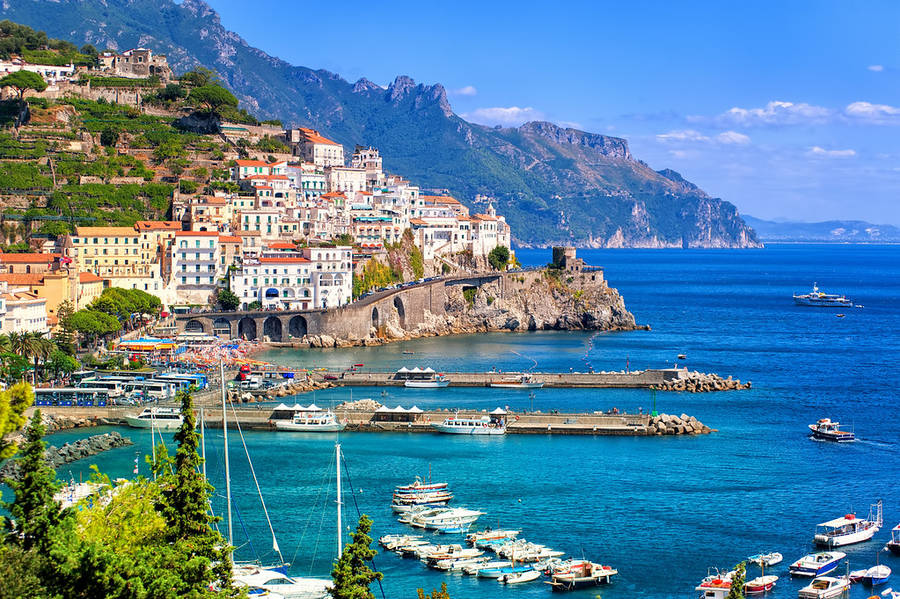 Amalfi Coast, Province of Salerno, Italy
Currently there are 1092 properties included on the World Heritage List. The countries with the most World Heritage Sites? Italy tops the charts at 54 sites followed by China at 53 and Spain at 47.
For a full list of sites by country, click here.
So, as you plan your next adventure why not first consult the UNESCO World Heritage List for some inspiration? These designated landmarks have been vetted and carefully selected to stand out as some of the world's greatest treasures. In essence, the UNESCO World Heritage List is a pre-made traveler's bucket list of the best cultural and natural landmarks around the globe! A trip to any UNESCO World Heritage site is guaranteed to be an awe-inspiring, unforgettable experience.
"What makes the concept of World Heritage exceptional is its universal application. World Heritage sites belong to all the peoples of the world, irrespective of the territory on which they are located." – World Heritage Convention, UNESCO
Safe travels,
Anna