The list of bucket list worthy things to do in Costa Rica could go on for pages and pages. But these are just a few examples of some of our favourite additions to any itinerary. Pura Vida!
Whitewater Rafting on the Pacuare River
One of the top rivers for rafting in the world is the Rio Pacuare, on the Caribbean side of Costa Rica. This is an excellent activity for anyone who is a little on the adventurous side and is looking for a thrill. The rapids here are between class 3 and 4, which means they are a little more challenging but still doable for many people. Here you can make a day of it with a full day tour, stay overnight or do a multi-day tour while staying at the Rios Tropicales Lodge. Tighten your lifejacket… because this is one wild ride!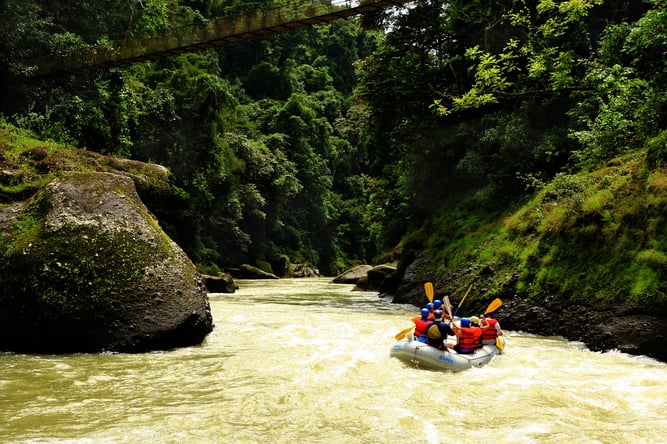 Photo: Whitewater Rafting
Sunset Cruise
Just about anywhere along Costa Rica's stunning coastal shoreline will offer visitors the chance to sail beneath the colorful sunset. Embark on a catamaran in the afternoon, and enjoy a few hours of sailing, snorkeling, snacking, swimming and cocktails before taking in the beauty of the setting sun. The sun sets early, usually between 6:00 and 6:30 pm. The gorgeous views from one of these cruises are sure to be a trip highlight!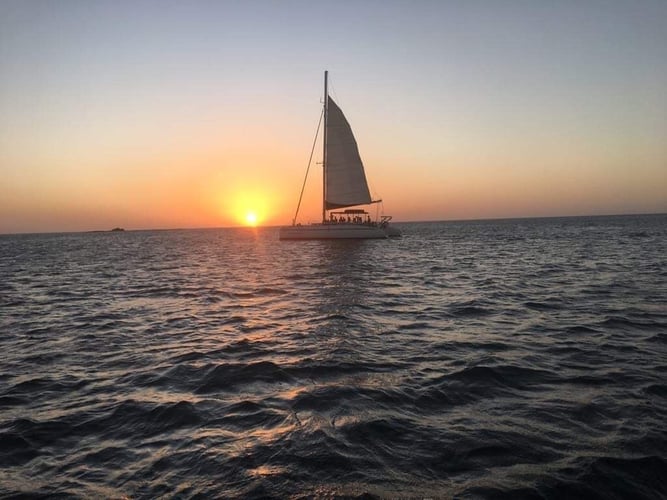 Photo: A beautiful sunset in Tamarindo, Costa Rica
Visit a Wildlife Rescue Center
Costa Rica has several wildlife rescue centers and animal sanctuaries. These facilities aim to rehabilitate the many types of animals they receive, with the goal of releasing them back into the wild or in some cases, giving them a safe and permanent home if they cannot survive on their own. Most of these centers welcome visitors, as it's an opportunity to educate people on how to better care for animals and the natural environment. There are several types of volunteer opportunities available, and donations of money and supplies are usually welcomed. Paying a visit to one of these facilities is a great way to see these animals up close and learn about the efforts Costa Rica is making to preserve their natural habitat and keep animal populations healthy.
Visit Tortuguero National Park
This stunning national park is only accessible by boat or small aircraft, so consider it an extra special addition to your Costa Rica itinerary. Known for the hatching of sea turtles (hence, the name), Tortuguero is the perfect stop for turtle lovers. With a little luck and a well-timed visit, you might just stumble upon the adorable baby turtles hatching and making their way to sea.
Because of the large amount of rain in Tortuguero, the area is incredibly biodiverse and green. The best way to see the wildlife here is by boat, kayak or canoe. A guide can help you to navigate all the interconnected waterways so you get the most out of your visit. Another worthwhile activity here is bird watching, as there are over 300 species of birds here to be discovered. Get out your binoculars and watch for hawks, owls, cuckoos, falcons and more.
Photo: A baby turtle making its way to sea after hatching on the beach
The Rainforest by Night on a Nocturnal Tour
Did you know that much of Costa Rica's wildlife is actually nocturnal? The only way to see many of the insects, reptiles, amphibians and mammals here is to pay them a visit after dark! You'll probably even see some of the colorful birds sleeping above your head in the trees. These tours typically leave around 5:30 pm, as night falls early in Costa Rica. They run rain or shine, so be prepared! Grab your flashlight, and keep your eyes peeled because most creatures are tough to spot if you don't know the tricks. The guides are amazing at spotting the animals, so if you follow along with your group and listen to the guide, you're guaranteed to see a ton of insects, frogs, snakes, birds, and different types of nocturnal mammals scampering around in the forest.
Poás Volcano
Poás Volcano is the easiest to access of all the active volcanos in Costa Rica.
The most recent eruption of Poás Volcano was in April of 2017 when some of the trails and buildings were damaged by spewing gas, ash and rocks. Improvements and repairs had to be made, and the park remained closed until August of 2018. Enhanced safety measures such as concrete bunkers, poison gas monitors and emergency filters have been in effect since the re-opening.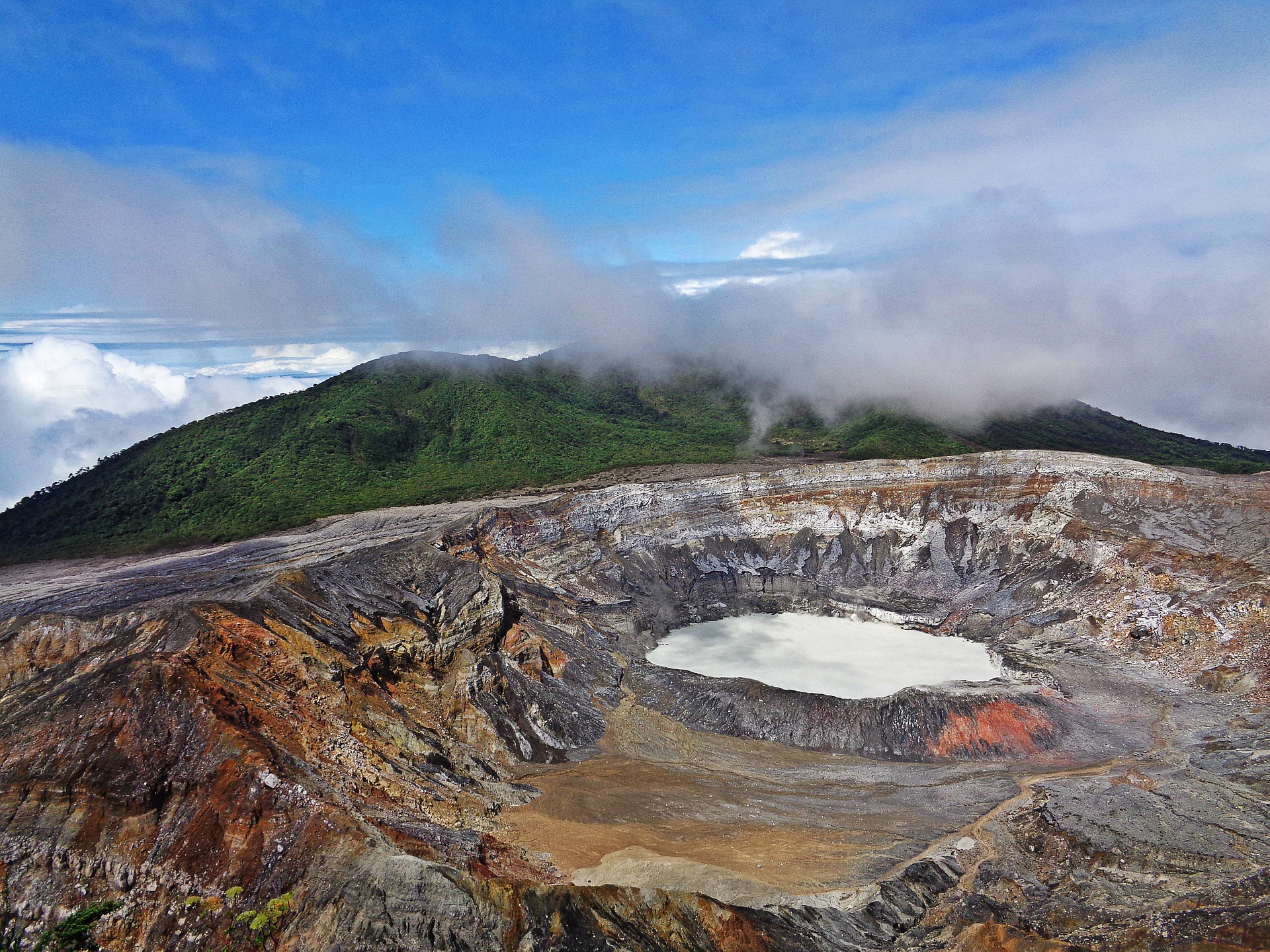 Photo: Crater of Poás Volcano