There are many memorable moments to be had during a visit to California. Experience some of the most breathtaking views imaginable, sip the finest wines, venture through lush forests, and get a glimpse of fame and fortune. We made a list of a few experiences you can include in your trip to California that are sure to stick with you as fond memories for years to come.
Get a bird's-eye view while floating through the sky in a hot air balloon!
California is an excellent place to take a ride in a hot air balloon. There are several different companies that offer these tours, and a variety of different experiences to choose from. Drift over the Napa Valley or the Temecula Valley to enjoy the view of the many vineyards. Marvel at the beautiful views of nature from above the Santa Ynez Valley. Or maybe opt to see beautiful beaches and coastlines while being amazed at the stunning celebrity estates. Plan for an early morning, as most of these tours start at the crack of dawn with a breakfast including mimosas and champagne to follow.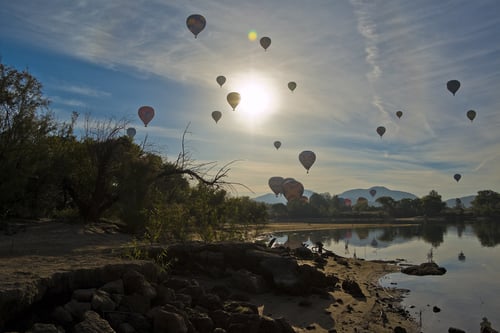 Photo: Hot air balloon ride
Visit Sequoia and Kings Canyon National Parks
Climb up and enjoy the view from the top of Moro Rock, tour the Crystal Cave, and perhaps even camp under the stars. These adjoining National Parks are the perfect place to get away from the city bustle for a while and enjoy the fresh air.
One highlight you do not want to miss is the General Sherman. It is said that this is the world's largest tree, towering a whopping 275 feet above the forest floor, and measuring 36 feet in diameter. It is estimated that this tree is between 2,300 and 2,700 years old. Wow!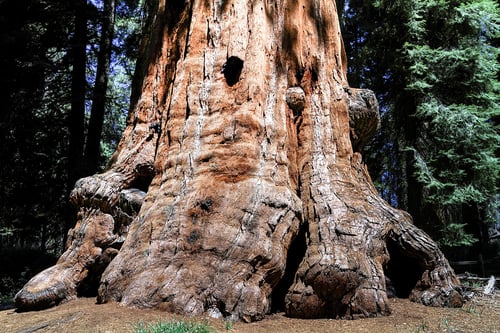 Photo: One of the many massive trees in Sequoia National Park
Stop for a photo op at the Carson Mansion
If you've always wanted to see for yourself the unique and imposing architectural style of the Victorian era, look no further than the Carson Mansion in Eureka. While it's currently privately owned and touring the home is not an option, you can really get a feel for the intricately detailed design that was popular during the mid to late 19th century.
Be part of a live studio audience on a real TV show!
Ever wished you could see for yourself how your favourite shows are filmed? In addition to a studio tour (of course that's already on the agenda), why not score tickets to a live studio taping? You can check out live game shows, talk shows, competitions, contest shows, sitcoms, late night shows and more! Be sure to request tickets a few months in advance, and double check for dress codes and lists of items not permitted in the studio. If seeing your favourite talk show host live in action, or the characters of a beloved sitcom work their magic doesn't become a memorable moment, then we don't know what will!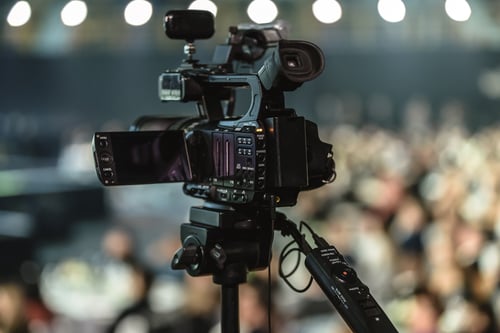 Photo: TV show filming with a live studio audience