No matter which Costa Rican city you find yourself in, there are places that most travelers would agree need to be crossed off the list. We've compiled a short list of ideas to consider when mapping out your next adventure to this lush and beautiful country.
San Jose
The city of San Jose, Costa Rica, is a great place to spend a few days. There are many easy day trips that can be taken from the country's capital, with volcanos, waterfalls, hiking, ziplining and other nature activities only an hour or two away. But let's not overlook the fun that can be had within the city itself. This place is definitely worth exploring!
National Theatre of Costa Rica
Probably one of the most beautiful buildings in all of Costa Rica, the National Theatre should be on every visitors list during their stay in San Jose. The building is filled with exquisite art and gold detailing, and it's impossible not to feel just a little more sophisticated while visiting this place.
Central Market
Conveniently located on Central Avenue, San Jose's Central Market is the perfect stop for a taste of the local food, souvenirs, spices, fresh produce, meat and of course, Costa Rican coffee. This market is one of the oldest places in San Jose, and today remains a popular spot for locals and travelers alike.
Barrio Amón
One of the oldest and most historic neighbourhoods in San Jose, Barrio Amón is a great stop to make if you would like to see 19th century coffee-grower mansions and gaze at the architecture of some of the city's finest cafes, bars, restaurants and hotels.
Nearby, you can visit the Jade Museum, Gold Museum and National Museum, which makes this picturesque neighborhood a convenient stop during your stay.
La Fortuna
There are lots of reasons why tourists flock to the Arenal region of Costa Rica, but certainly the biggest draw is the Arenal Volcano. The Volcano can be seen from almost anywhere in the area, even when the peak is hiding in the clouds. The Volcano itself has an interesting story, and learning a bit about its history will make a visit there even more impactful!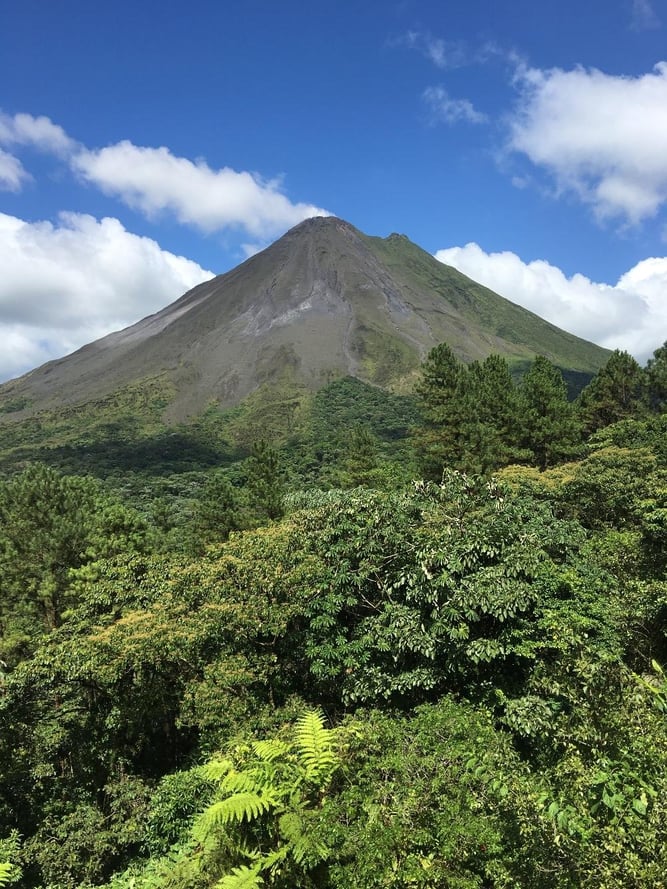 Photo: View of Arenal Volcano during a break in the clouds
Sarchi
Just a short distance from San Jose, you will find the beautiful town of Sarchi. This place is worth the visit if you're someone who is interested in woodworking, painting, art, interesting history and learning about a country's long-held traditions. Discover the fascinating tales of craftsmanship and artistry that are unique to Costa Rica.
Once used as a means to transport sugar cane, coffee beans and other goods, today the brightly colored oxcarts are a traditional symbol of the country.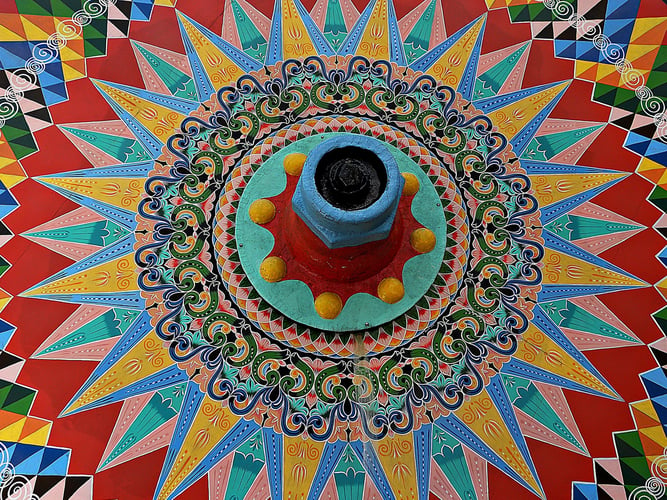 Photo: The colorful wheel of one of Sarchi's famous oxcarts