With autumn finally upon us, we welcome the spooky Halloween season and the turning of the leaves. Even though celebrations will need to be dialed back this year while we continue to limit social gatherings, it's fun to think about how other parts of the world have traditionally celebrated Halloween.
What differences and similarities do you spot when you compare these traditions to the ones we have in North America?
Día de los Muertos – Mexico
In Mexico, October 31 – November 2 is a time to remember loved ones who have passed. Families set up altars in their homes to honor their family members and welcome them back. It is said that the Gates of Heaven open up at midnight on October 31, and on November 1 the souls of children return to reunite with their families for the day. November 2 is when the souls of adults return to earth, and this is known as All Souls Day. This time is made special with offerings of food, flowers (specifically marigolds), candles, and decorations as well as colorful costumes and festivals.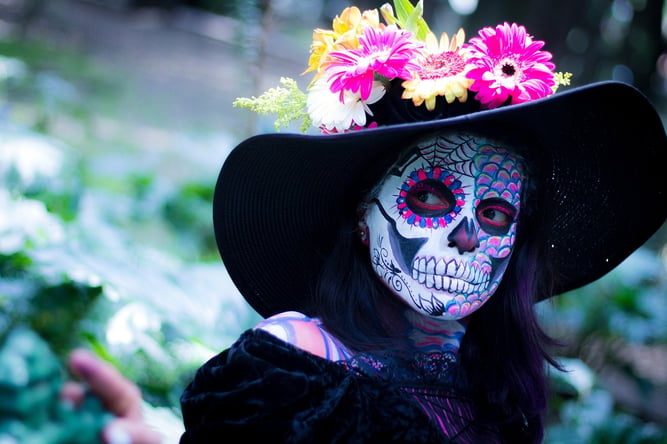 Pangangaluluwa – The Philippines
People in the Philippines spend most of their time in cemeteries on November 1st and 2nd honoring their loved ones who have passed. Often they will take the time to clean and do any necessary maintenance on the family mausoleum or their loved one's tomb.
On October 31st, the children dress up and go door to door dressed in costumes to sing and ask for prayers for souls stuck in purgatory.
Samhain – Ireland
It is said that Halloween originated in Ireland during the Samhain celebration, marking the end of summer and the start of winter as the dead revisited the mortal world. The tradition of wearing costumes dates back to Celtic times as well, when people dressed as devils and spirits to disguise themselves from who they may have encountered as the dead walked among the living.
Today, Halloween is still a big deal in Ireland. Much like the children in North America, children in Ireland go trick-or-treating, and many people dress in costume. After trick-or-treating, the Halloween parties take place. Traditional games are played among neighbors and friends, including snap apple, blind date, and anti fairy measures. Some families will try and determine their future health with an ivy leaf, and many people carve pumpkins! A traditional Irish fruitcake, barmbrack, contains buttons, coins and rings used for fortune-telling to predict future wealth and marriage.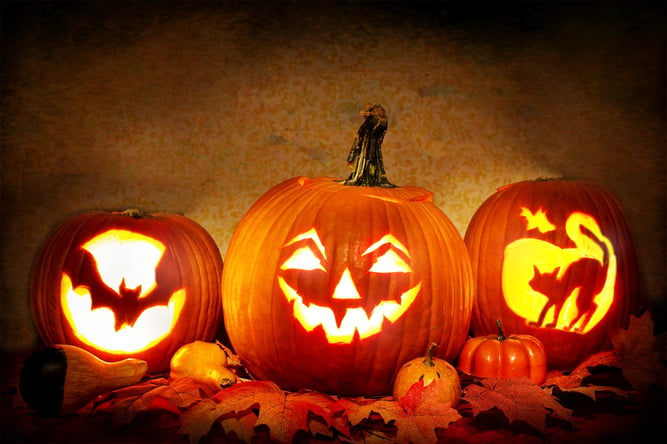 St. Martin's Day – Germany
Halloween is a relatively new holiday in Germany, as they traditionally celebrate St. Martin's Day on November 11th instead. This day is known as Old Halloween or Old Hallowmas Eve, and it's the funeral day of St. Martin of Tours. This day is often celebrated with a feast of roasted duck, a bonfire, and someone impersonating St. Martin dressed as a Roman soldier on a horse.
On all Saints Day in Germany, people hide their kitchen knives to keep the visiting spirits safe during their visit.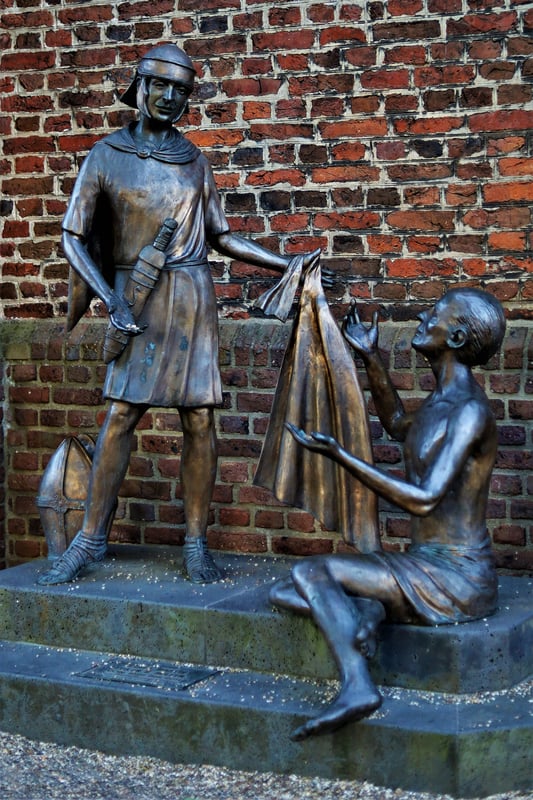 Ghost Month & The Hungry Ghost Festival – China & Hong Kong
For the Chinese, the seventh lunar month is known as Ghost Month. Normally occurring sometime in August through September, it's a time when the gates of hell (and some believe heaven as well) open and restless ghosts will roam the earth for the entire month. There are a few traditions during this time. For example, on the first day, pretend paper money is burned so that the ghosts will have the money they need during their time on earth. Sacrifices of other goods such as food and clothing are also made, in addition to candles and lanterns being lit to help them find their way.
On the 15th day of the 7th lunar month, the Hungry Ghost Festival occurs. More paper offerings are burned in order to satisfy the hungry ghosts who have been wandering earth for the two weeks prior. This can include paper food, clothing, cigarettes and even luxury items such as cars, mansions and electronic devices. These things are meant to be enjoyed by the spirits in the afterlife.
Ghost Month and the Hungry Ghost Festival is a widespread phenomenon throughout many Asian countries, though there may be subtle differences in traditions and practices.