Try something different from your typical cup of joe!
Costa Rica – Arabica Drip Coffee
The Costa Ricans have mastered the art of drip coffee! Most famous for their Arabica coffee, Costa Ricans use a chorreador to filter their coffee through what is often compared to a sock. While it may not be the most caffeinated, Costa Rica's Arabica coffee is in high demand internationally due to its sweet taste!
Italy – Espresso
While a serving of espresso may be small, it sure is mighty! Pulling the perfect extraction of espresso is a coveted skill. In order to make the perfect espresso you must consider everything from the water temperature to the coffee beans. With its high concentration of caffeine, this drink is sure to wake you up. When in Italy, stop at a local café and try an authentic espresso!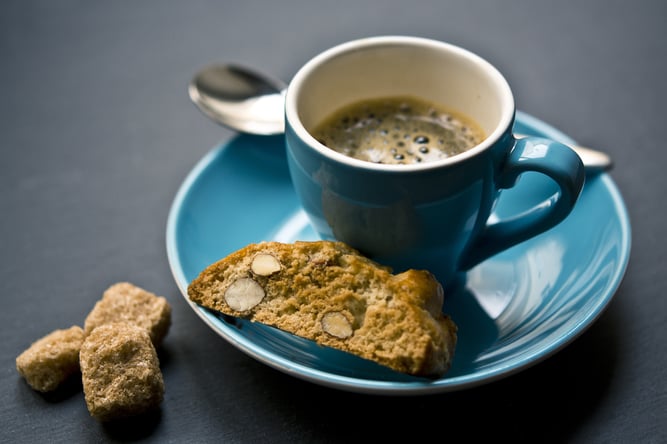 One sip of an Italian espresso is sure to wake you up!
New Zealand and Australia – Flat White
While the flat white's country of origin is up for dispute (is it an Aussie or Kiwi!?), the drink's popularity has officially taken the Northern Hemisphere! Not to be confused with a cappuccino, the flat white consists of two shots of espresso topped with foamed milk. While the drink isn't very large, the caffeine to milk ratio allows for a rich taste and makes it the perfect pick me up!
The flat white is increasingly more popular in North America.
China – Dragon Tea
The coffee market is on the rise in China, however, its not quite as big as the country's love for tea! Tea drinking is deeply rooted in Chinese history; tea was first produced by Emperor Shen Nong and has since remained a central part of the culture. One of their most popular tea is Dragon Tea, or Longjing tea. With half the amount of caffeine of a cup of coffee, this green tea is known for its health benefits and is recognized for its high quality.
Morocco – Spiced Coffee
Do not skip the opportunity to try Moroccan Spiced Coffee! While extremely popular amongst Moroccans, this brew may be difficult for tourists to find in cafés, but it is definitely worth it. Moroccan coffee is a regular dark roast with a twist with the addition of warm spices such as cinnamon, cardamom, ginger and more. Try this coffee if you're looking to add more flavor to your mornings!
France – Café au Lait
Try your hand at the classic French Café au Lait! This drink is made with a shot of espresso layered neatly above steamed milk. If you would like, you can top your drink off with a big spoonful of foam to turn it into a latté. Enjoy this drink with a buttered croissant to keep warm on a cold day!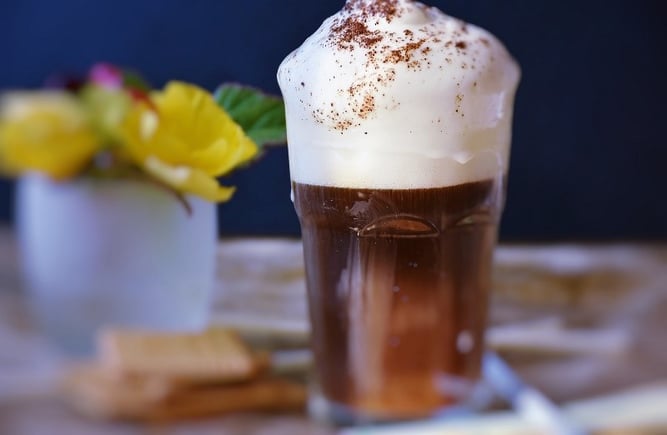 Enjoy a classic café au lait!