There is no better way to get to know a city than to delve into its local drinks! Quebec City's vibrant night life has given mixologists the perfect venue to create authentic drinks. If you prefer a more refined taste, one of Quebec's original wines may be more suitable. Take a look at some of our favorite French Canadian beverages below!
Maple Martini
Our first drink is made using a Canadian classic: maple syrup infused liqueur, or as the French Canadians call it "eau de vie d'érable". Maple liqueur is perfect for those with a selective palette as it can be used to mix a variety of drinks, but our favorite is the Maple Martini! Just like the classic martini, the Canadian Maple is made in a shaker and should be served with a lemon twist garnish. A Maple Martini is a sophisticated drink with a Canadian twist!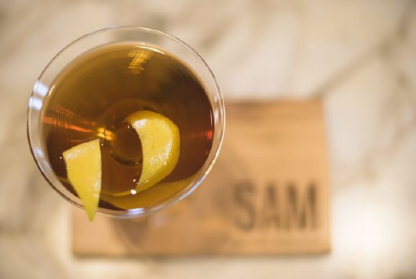 Caribou
A Caribou is the perfect drink for your visit to Quebec City's Winter Carnival! A combination of red wine, a choice of spirit, and spice, the Caribou can be served warm or on ice. While the drink is now firmly rooted in Quebecois culture, its origins are quite unnerving. Legend says that the earliest version of the drink was a mixture of alcohol and caribou blood… Let's just say, we're happy the Caribou has since evolved!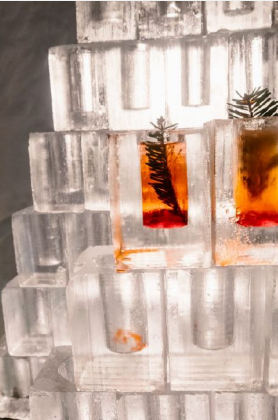 Ice Cider
During Quebec City's freezing winters, it only natural to put your cider on ice! In the 80s ice cider was developed with apples as an alternative to grapes due to the province's cold climate. Since its inception, ice cider has been popular amongst locals and is produced in many cold regions outside of Quebec. We suggest pairing your ice cider with a sweet dessert for the most enriching taste.
Sainte Pierre Le Vignoble
While you visit Quebec City we highly recommend you take a day trip to the local wine region, L'Île d'Orléans. With almost 20 years of experience, Sainte Pierre Le Vignoble is the perfect stop for the wine connoisseur. Known for its rural charm and undeniable quality, Sainte Pierre produces a variety of wines including the dry white Rêverie and the Rosée Matinale. With rustic grapes and a carefully curated winemaking process, an afternoon spent at the vineyard would be deliciously insightful.