Throughout history, women have played a major role in innovation and ground-breaking research, even though the percentage of female researchers and women enrolled in STEM related fields of study has always been low, today sitting at around 30%. There are endless examples of discoveries in which women played a large or leading role. From vaccine development and the discovery of HIV as the cause of AIDS, to major discoveries across chemistry, physics, geology, astronomy, astrophysics and more, women are credited as being major contributors. Did you know that the earth's inner core was discovered by Inge Lehmann, a female seismologist and geophysicist in 1936?
It is for these reasons that unlocking the potential of half the world's population is so critical to scientific progress. Science needs women and diversity. On December 22, 2015, the General Assembly adopted resolution A/RES/70/212 to declare February 11th as the International Day of Women and Girls in Science. The intent is to empower women and girls to enter science related fields, and achieve full and equal access to education and employment while removing long-standing gender stereotypes and biases that have long caused women to shy away from careers in science.
This year, we'd like to showcase just a few of the brilliant and talented women who helped shape our understanding of the world today. These women stand among many others who have led by example to inspire the next generations of girls to explore, discover and innovate.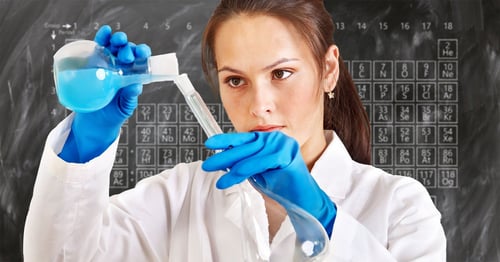 Marie Curie – Physics & Chemistry
Marie Curie made some serious waves in both physics and chemistry, and has been recognized with numerous awards, including two Nobel Prizes. The first of which was in 1903, and it was shared with her husband and another scientist for the discovery of radioactivity. The other was in 1911 for the isolation of pure radium, a major breakthrough in our understanding of chemistry. She also devoted much of her work to understanding the medical applications of radioactive substances, furthering our understanding of nuclear physics.
"Nothing in life is to be feared, it is only to be understood. Now is the time to understand more, so that we may fear less." – Marie Curie
Jane Cooke Wright – Medicine
Jane Cooke Wright was an esteemed surgeon, a forerunner of cancer research and a key contributor to the discovery of chemotherapy. It is for these reasons, along with the fact that she became an Associate Professor of surgical research at New York University in 1955, and the Associate Dean at New York Medical College in 1967, that we recognize her success and many contributions to modern medicine.
"I know I'm a member of two minority groups, but I don't think of myself that way." – Jane Cooke Wright
Katherine Johnson – Mathematics
Overcoming some serious barriers surrounding both race and gender in the 1950's, Katherine Johnson's hard work and knack for math led her to become an essential contributor to NASA's success in space exploration. Calculating trajectories, launch windows and emergency return paths were just a few of the contributions Johnson made during her 35-year career at NASA and its predecessor, NACA.
"Girls are capable of doing everything men are capable of doing. Sometimes, they have more imagination than men." – Katherine Johnson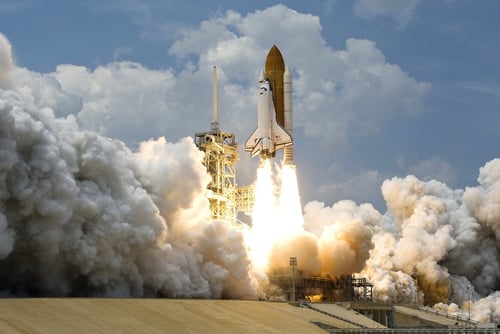 Engage in this discussion with #WomenInScience