Like most twenty or thirty somethings today, I grew up in a traditional meat and potatoes household. Vegetables were never the star of the meal. They were often boiled, tasteless and almost inedible. Placed in an unappetizing little pile on the side of the plate so we could claim that our meals were "healthy".
It wasn't until I adopted a more plant-based diet that I learned that when prepared with a little creativity, plant foods could outshine a serving of meat every time. It's with that in mind that many vegans and vegetarians around the world celebrate World Vegetarian Day on October 1st, and continue to celebrate this lifestyle for the whole month.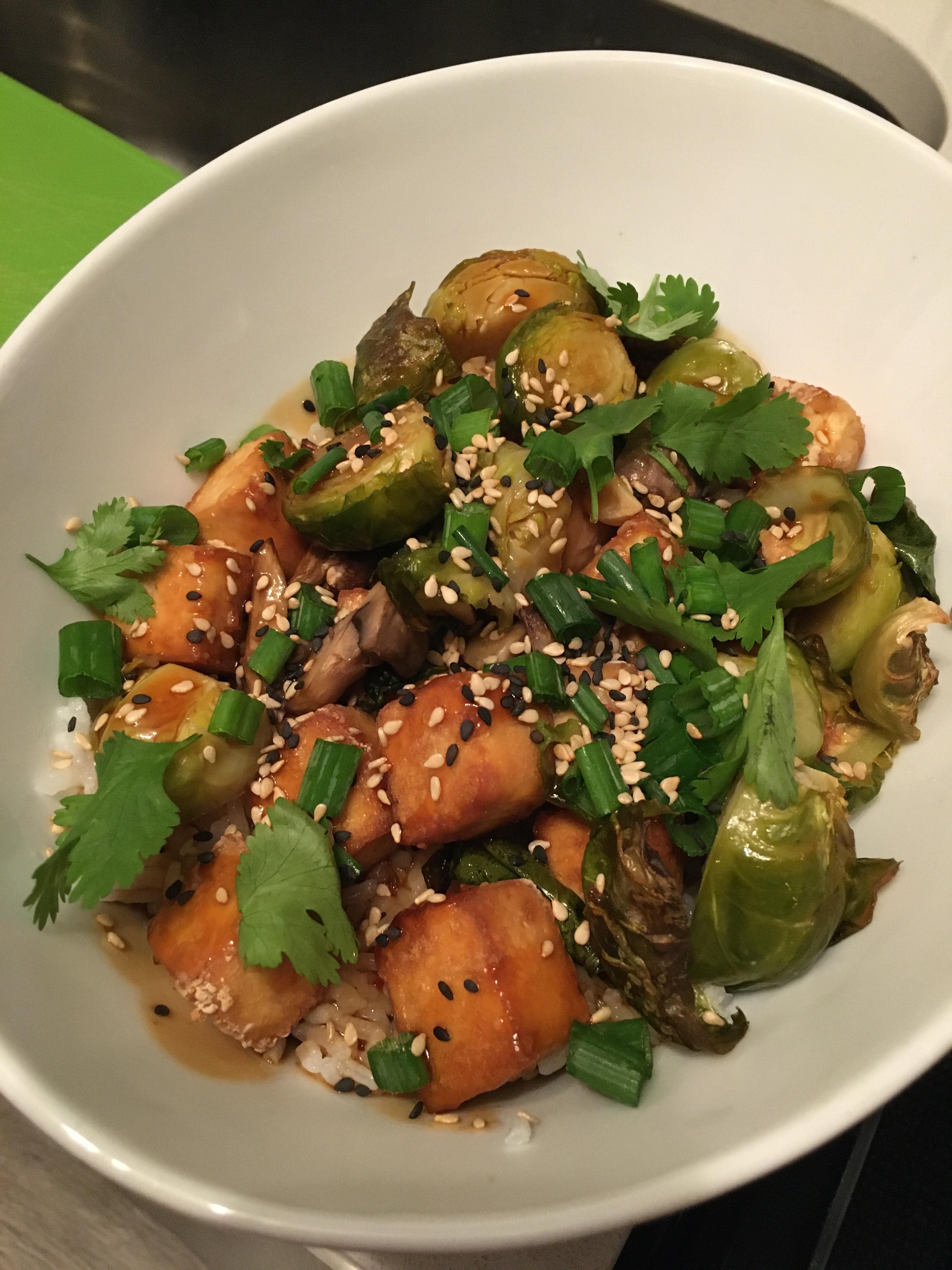 Photo: A delicious homemade tofu rice bowl. I'd take this over a slab of roast beef any day!
There are many reasons to opt for vegetarian meals over meat. A vegetarian diet, or better yet, a vegan diet uses far less energy, water and land to produce and emits significantly less greenhouse gasses than a diet that includes meat and other animal products. It's a huge win for the environment when more people choose plant foods.
After all, you don't need beef to have a great burger! Anything that can be made into a patty can be put into a bun. Try creating some delicious burger patties out of lentils, quinoa, rice, oats, nuts, seeds, vegetables and more! While you're at it, try reinventing your toppings as well. Burgers can be so much more than ketchup, mustard, onion and pickle with a slab of beef on a bun.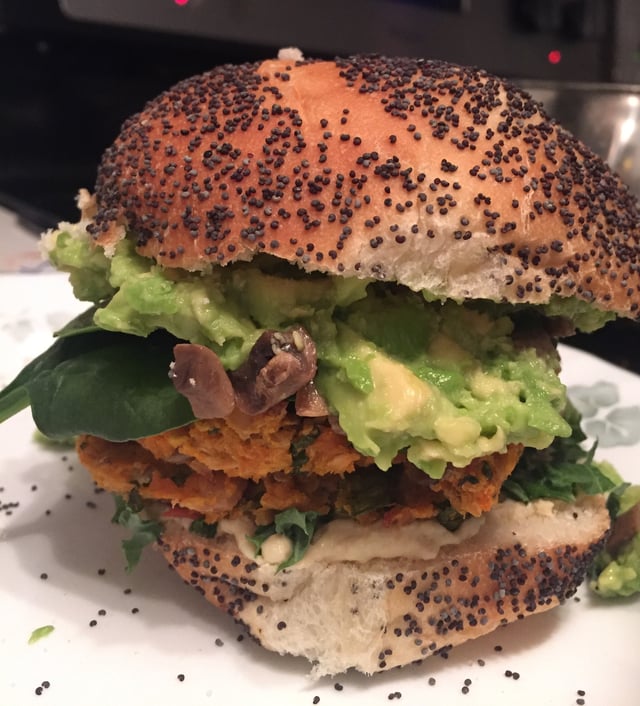 Photo: a homemade sweet potato burger topped with hummus, avocado, spinach, kale and mushrooms!
A vegetarian diet can also come with significant health benefits for some people, when done correctly. When the majority of meals consist of whole plant foods, and very minimal processed/packaged foods, a vegetarian diet can contribute to lowering cholesterol, lowering blood pressure, a healthier weight and reducing the risk of heart disease. It's important to speak with a health care professional before making any significant diet changes in order to ensure you're getting everything you need to remain in good health.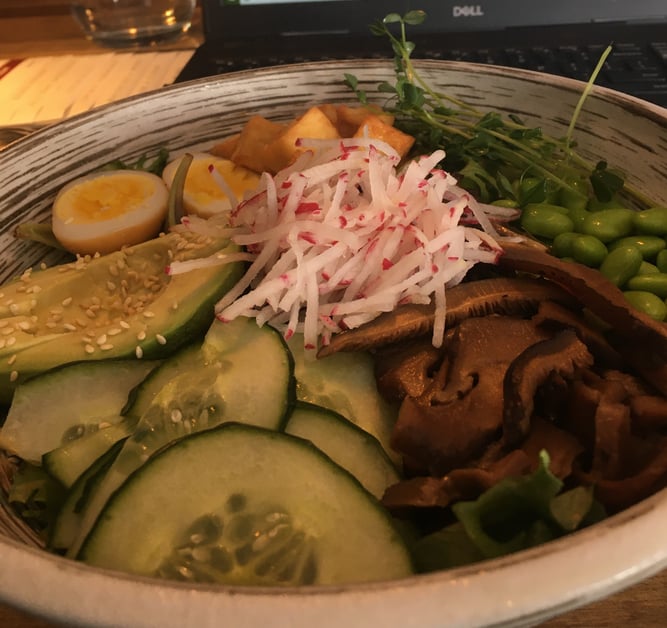 Photo: Even vegetarian restaurant meals often look tastier than the meat dishes!
If colorful creative dishes, a lower carbon footprint and a healthier lifestyle aren't enough to convince you to try and go vegetarian for at least a couple of nights a week, perhaps considering the impact a vegetarian diet has on animal welfare might encourage the change. It's no secret that most animals raised for food are kept in very unfavorable conditions (to say the least), and we can all do our part to move our society away from such a dependence on animal agriculture.
For some, moving toward a vegetarian diet is best accomplished in small increments. Why not start by opting for plant-based options this October 1st, and join us in celebrating World Vegetarian Day?